Therapy Options
Evidence-Based Therapies and Treatment Modalities to Treat Substance Abuse
Individual Therapy
Talking with a professional allows you to get a sense of how you to other people, allowing for feedback on whatever you're feeling, and offers insight on how those emotions are affecting your everyday life.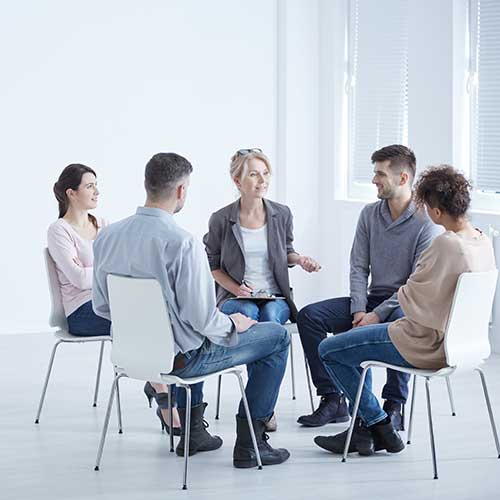 Group Therapy
In a group therapy setting, while it's true that each of us is unique and may have unique circumstances, none of us are alone in our struggle.
Family Therapy
In family therapy sessions, family members learn coping techniques for handling stressful or upsetting moments in ways that do not contribute to furthering the problem.
EMDR Therapy
EMDR therapy is a powerful and effective treatment for PTSD, overcoming trauma, and other emotional problems.
The Matrix Model
The Matrix Model is an evidence-based approach to therapeutic treatment used for individuals who are addicted to stimulants.
Cognitive Behavioral Therapy
Cognitive Behavioral Therapy (CBT) is an effective form of treatment for addiction, mental health conditions, and eating disorders.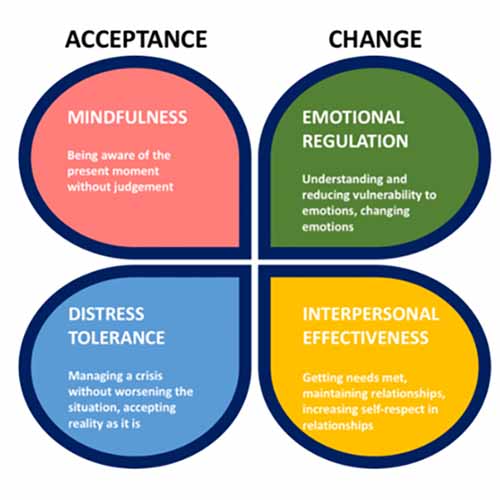 Dialectical Behavioral Therapy
Dialectical Behavioral Therapy, also known as DBT, is a treatment we at R Rehab utilize to teach clients how to regulate emotions to reduce the self-destructive behaviors which are caused by intense emotions.
Experiential Therapy
The therapeutic technique of Experiential Therapy utilizes tools and activities, as well as various forms of re-experiencing, re-enacting, and imagination of emotional experiences from past and present relationships.
Rational Emotive Behavioral Therapy
Abbreviated as REBT, Rational Emotive Behavioral Therapy addresses the unhealthy thoughts clients allow in their heads.
Motivational Interviewing
Through the therapeutic conversation between licensed clinicians and clients, the client's own motivation for and commitment to change its strengthened.
Contingency Management
Contingency Management is the incentive-based treatment approach (CM). Its principles involve rewarding to promote positive behaviors.
IV Hydration Therapy
Energy IV boost therapy is an effective cocktail of electrolytes, fluids, vitamins, and antioxidants designed to combat symptoms associated with fatigue and low energy. It is a perfect boost needed during your process of recovery.
Our caring team is standing by to help and answer any questions you may have about all of our therapies or our approach to addiction treatment with no judgement.
What Sets Midas House Apart?
We Care and Understand
You don't have to go it alone. We are here for you on your journey towards recovery and want nothing more than your success in life without addiction or substance abuse.
Not a One-size-fits-all Treatment Center
We know that each person is unique and has their own set of challenges. That's why at our treatment center, we provide a high-level personalized approach with evidence-based treatments for positive results!
Feels Like a Home, Not a Medical Facility
You'll find our residential inpatient treatment offers spacious living spaces with no more than six patients at once ensure the perfect environment for your rehab journey.
Engaging Activities to Keep You Centered
Activities like exercise, hiking, yoga, massage, lake activities & nature walks will focus your mind on what's important to help you heal and keep your body healthy.
Most Insurance Accepted
We know that insurance coverage can be a real source of uncertainty for people, and we want to make sure you have all the information necessary. The great news is health insurance covers the total treatment costs. Even If you don't have insurance, we offer low cash payment options for our treatment programs. We are committed to working with individuals who need treatment regardless of their financial situation.