About Us
Learn What Sets Midas Rehab Apart
Midas House's managed treatment facility provides patient safety, comfort, and hope with a tested treatment approach and genuinely caring staff.
Mission Statement
Midas Recovery LLC (Midas House) is committed to facilitating transformations. We do so by providing an environment that promotes healing, emotionally, mentally, physically, and spiritually. We encourage participants to take accountability for their lives. Our program teaches that long-lasting recovery is possible with immersion in an authentic community of recovery. By engaging in a community of recovery, all clients who complete Midas Recovery LLC (Midas Rehab) will be given the opportunity to transform. The mission is to get clients to return to lives free from the bonds of addiction.
Our devoted team is standing by to help and answer any questions you may have about our approach to addiction treatment with no judgement.
Meet Our Caring Dedicated Staff
Michael Valdez M.D., - Medical Director
Mario Herrera - LMFT, Clinical Director, EMDR Specialist
Glenn Doty - AMFT, APCC, SUDCC-IV-CS, Primary Therapist
Glenn Doty has been in the substance abuse-mental health profession for twenty-six years. He is the primary in-house therapist and lead drug and alcohol counseling consultant at Midas. While he is empathetic and kind, Mr Doty maintains high standards for all clients.
With a master-degree in psychology, Mr. Doty's therapeutic orientation is Cognitive Behavioral Therapy (CBT) with an eclectic blend of Solution Focused, Narrative, Psychodynamic, and Client Centered theories and interventions. With immense passion for the care of people, Glenn's expertise is in evidence-based counseling. In treatment, his priority is in thoroughness. He touches on all areas of suffering and all co-occurring mental health conditions to allow individuals to leave Midas having thoroughly addressed all issues.
Michael Carlyle - CADC-CS, ICCS, CCDS, SAP, Case Manager
Michael believes in an integrative approach that deals with the underlying emotional issues that are simultaneously present with substance use disorders and co-occurring mental health disorders. Consequently, he uses a holistic, strengths-based orientation that empowers clients to develop their inherent talents, skills, and resources.
Michael draws upon his own experience in recovery to connect with his clients and share his experience strength and hope. He is a firm believer that anyone and everyone can recover and works tirelessly to ensure that all clients and their families are given the love, support, and tools they need to achieve the changes they seek in their lives.

Alea Southard - CADC I
After working in various roles within the behavioral health field, Alea found her calling within group facilitation. She utilizes her depth of experiences to meet patients where they are and she cultivates psycho-educational material that both educates and engages her participants.
Motivational Interviewing is a technique that Alea finds to be effective when working with patients because she believes in honoring an individualized treatment plan, and enjoys challenging introspection through questions. She also recognizes that each client must identify their own motivations for change in order to make use of new coping choices and tools.
Alea believes that understanding various aspects of mental health and substance use disorders create a strong foundation for clients to begin their journey toward healing and lasting change. Once understanding is established, the value in life skills and healthy coping choices can be recognized and implemented in daily living.
Lorilee Bohn - PMHNP
Yesenia Chavez - RADT
Yesenia specializes as a Behavioral Health Technician with a Registered Alcohol and Drug Technician certification. She is also the head chef who prepares the lunch and dinner meals throughout the week. In addition, she facilitates the Time & Budget Management group session, which ensures clients know how to budget for meals and more. Yesenia also ensures clients learn how to prepare their own food and how to clean up after preparing and eating a balanced meal. She is very observant and takes time to understand each client as an individual.
Big on respect and manners, Yesenia always takes time to recognize clients for being respectful and courteous to others. She is always available to listen and connect with any individual, seeking guidance and comfort. Yesenia is a leader by nature and takes great pride in imparting life skills to clients.
Jonathan Orozco - RADT
Jonathan Orozco is a valued and member of the Midas House family. He specializes as a Behavioral Health Technician during the beginning hours of the day and facilitates the first group therapy session in the morning, Daily Reflections. As an incredibly considerate, respectful, and open individual, Jonathan always generously provides his time and energy. Jonathan facilitates a safe space and contributes to Midas being a successful treatment experience.
Exuding a calm demeanor is one of Jonathan's specialities. Everything Jonathan does stems from a place of love and care. He understands that treatment is no easy mission for clients to take on, and he addresses each client with empathy and compassion. Dignity and respect are consistent in Jonathan's treatment of others. His energy is very peaceful. Jonathan approaches all clients with attentiveness, consideration, and is always willing to go above and beyond.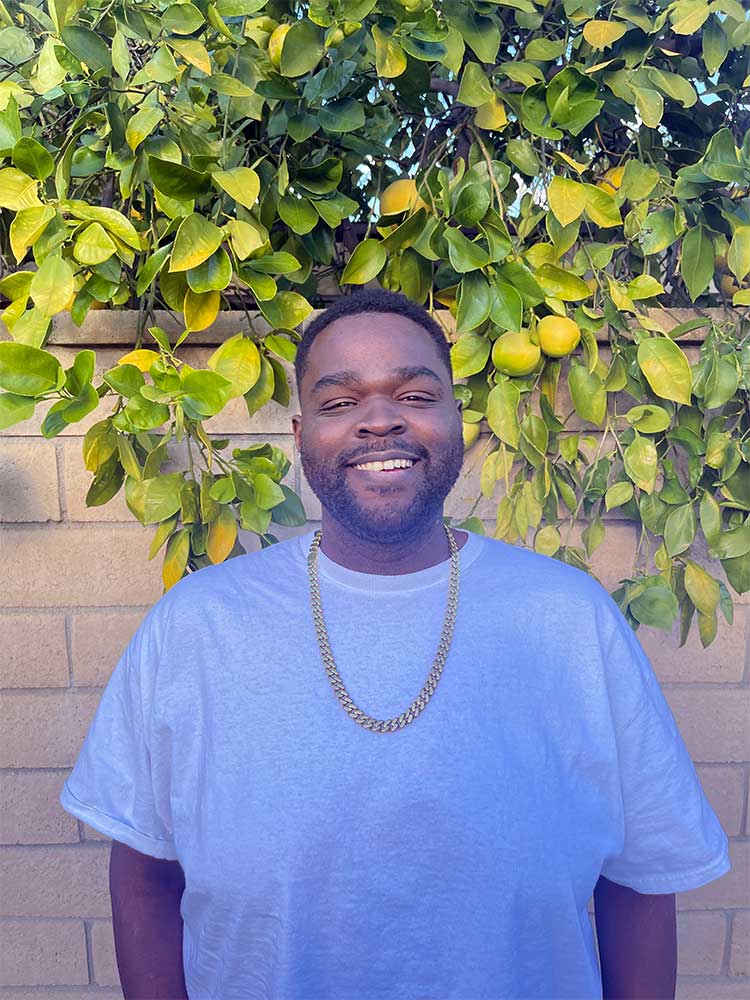 Leonard Windham - RADT
Leonard specializes as a Behavioral Health Technician with a Registered Alcohol and Drug Technician certification. Leonard has strong work ethics, immense empathy, and compassion for others. He works hard to build rapport with clients and to earn the honor of assisting them in their recovery.
Leonard facilitates the Evening Reflection Support Group which allows him to advocate for everyone's ability to have autonomy over their life and personal choices. He motivates the clients to take action to progress in their recovery journey. Leonard focuses on the bright side of things, which is infectious to all who surround him. He helps create a lighter vibe and happier environment at the facility. Leonard promotes productivity in treatment by ensuring the clients feel safe enough to be vulnerable and receptive to life skills necessary to achieving their individualized goals.
Melanie Mund - RADT
Melanie's passion for this field of work in based on personal experience and empathy. Having been through the treatment process herself, Melanie finds it comes naturally to identify with and uplift clients. Melanie survived the active phase of her addiction, and now devotes her time to sharing with clients how she attained and maintains her sobriety. She is a strong advocate for taking things step by step, prioritizes immersion in a sober environment, and encourages active participation in a sober community of support. Melanie understands that maintaining sobriety is as difficult as attaining it in the first place. She prepares clients for success by ensuring they identify all areas of support in their life and have a plan for relapse prevention that utilizes that support system.
For clients at Midas who make use of the 12-step program while in the facility, Melanie ensures that after their treatment they have all the information and experience that they need in order to continue participating in the 12-step program. Utilizing AA and NA meetings as her primary sobriety tool, Melanie is a wealth of information about the 12-step program. Melanie has vast experience in helping clients find a sponsor as well as assisting clients with locating quality meetings nearby their area of residence.
Joyce Mairena - CMA, RADT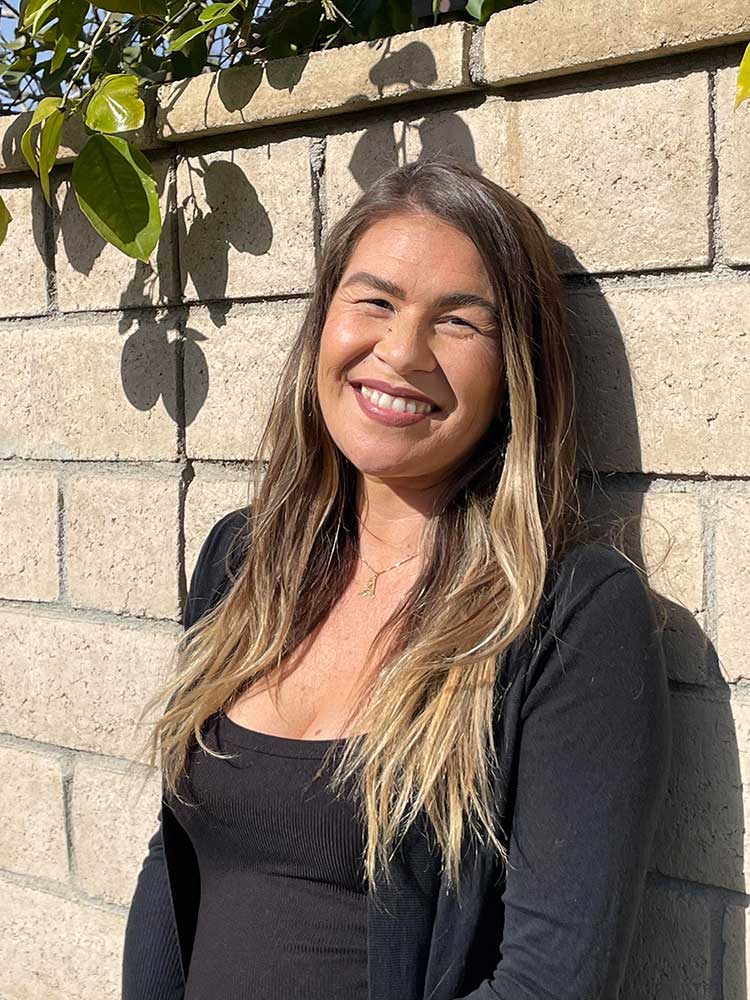 Kristen Jacobs - Massage Therapist
Kelsea Larragoitiy - Business Development Representative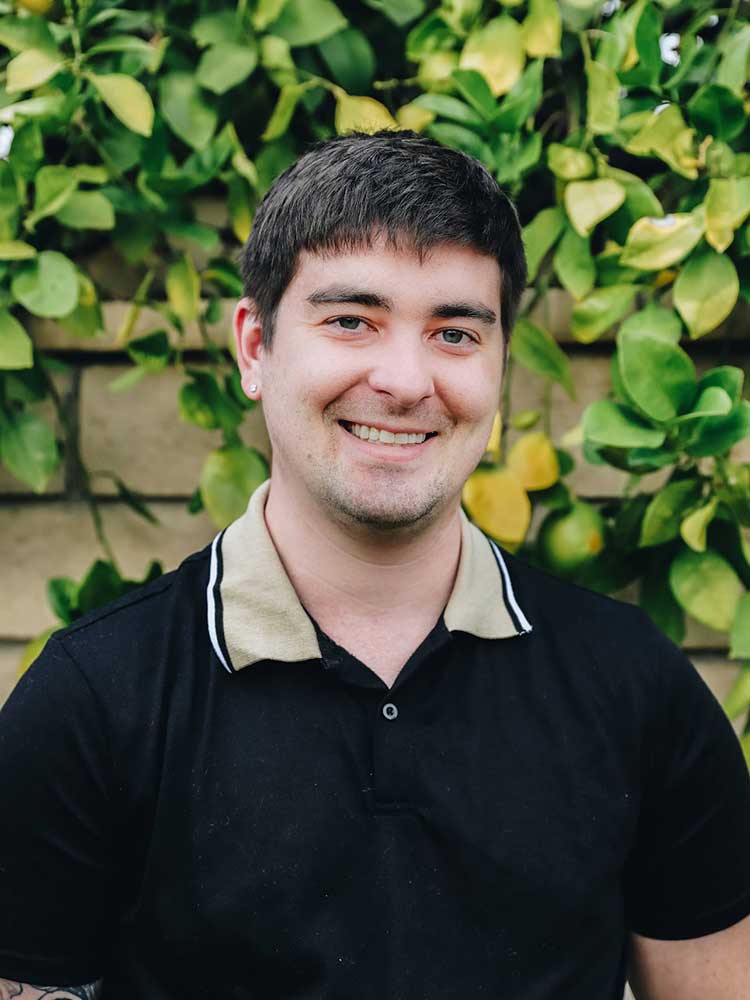 Nicholas Belasco - Executive Director
Since 2015 Nicholas Belasco has been fully immersed in the recovery community. After fighting to survive opiate addiction, he dedicated his life to helping others achieve long-term recovery from substance abuse. Nicholas believes that if he can recover from addiction, so can you.
As the Executive Director at Midas, Nicholas manages the program with compassion and empathy. He prides himself in breaking through to and motivating even the most lost of souls. As he oversees operations, Nicholas glows with positivity and optimism. He is persistent and understands that the most difficult of clients are the ones who end up left behind. Nicholas has never given up on a client; he fights relentlessly for the success of every client. Nicholas believes in every client fiercely. His confidence in their ability to succeed motivates clients to overcome the battle of addiction.
He works simultaneously with the clinical team and support staff to ensure all staff are aligned in treatment plans, protocols, and individualized care of each client. Nicholas treats all staff members and clients as family, as he understands that surviving addiction and facilitating the survival of addiction is no easy task.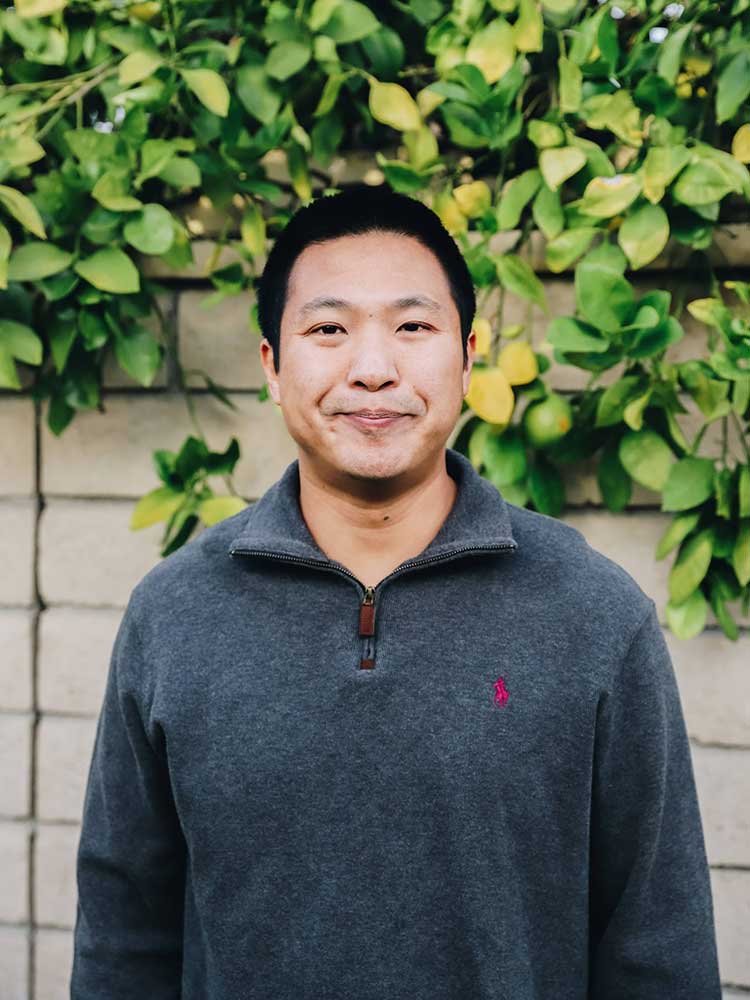 Wilson Chen - CEO & Co-founder
Wilson Chen co-founded Midas with the intention of improving his community by uplifting and empowering those who struggle with mental health and substance dependence. As a Lake Elsinore resident, he witnessed first hand the impact untreated mental health conditions and addiction can have on a community. Life-long recovery for those who suffer is Wilson's mission at Midas House.
Having survived opiate addiction himself, Wilson understands that when it comes to treating clients at Midas, it can mean life or death. He facilitates an environment where those who are lost can find direction, where those who feel hopeless can find motivation to survive. Wilson's priority in the treatment provided at Midas is ensuring that every client receives individualized care, uniquely tailored for their specific needs. He understands that providing a wide range of modalities of treatment is as important as ensuring that every staff member is compassionately dedicated to the betterment of every client's life.
Chelsea Belasco - CFO
Chelsea Belasco identifies herself as a mutual partner to those who suffer, in the pursuit of solutions. It is her mission to understand what is needed for each individual, and she feels it is her responsibility as cognitive being to acquire and provide tools for the betterment of those in need. She has dedicated her life to improving the quality of life for those who struggle with untreated mental health conditions and substance dependencies.
Chelsea joined Midas House with the sole intention of uplifting and empowering those who in need of mental health and addiction treatment. She recognized a need for inpatient care in her city, Lake Elsinore, and she worked diligently until that need was fulfilled. As the CFO, Chelsea pairs her level headed money management skills with her compassion for those in need. She carefully manages the budget to ensure all staff are compensated as generously as possible, and she utilizes company profit for scholarship treatment for clients who cannot afford the cost of treatment.
What Sets Midas House Apart?
We Care and Understand
You don't have to go it alone. We are here for you on your journey towards recovery and want nothing more than your success in life without addiction or substance abuse.
Not a One-size-fits-all Treatment Center
We know that each person is unique and has their own set of challenges. That's why at our treatment center, we provide a high-level personalized approach with evidence-based treatments for positive results!
Feels Like a Home, Not a Medical Facility
You'll find our residential inpatient treatment offers spacious living spaces with no more than six patients at once ensure the perfect environment for your rehab journey.
Engaging Activities to Keep You Centered
Activities like exercise, hiking, yoga, massage, lake activities & nature walks will focus your mind on what's important to help you heal and keep your body healthy.
Most Insurance Accepted
We know that insurance coverage can be a real source of uncertainty for people, and we want to make sure you have all the information necessary. The great news is health insurance covers the total treatment costs. Even If you don't have insurance, we offer low cash payment options for our treatment programs. We are committed to working with individuals who need treatment regardless of their financial situation.