Welcome To Midas House Rehab Addiction Treatment Center
Taking The First Step Is Hard, Let Us Be Your Hand Up On Your Recovery Journey
Southern California Addiction Recovery Center
Are You or a Family Member Struggling with Addiction?
If you or someone you love has struggled with addiction, drug abuse or alcohol abuse it can be hard to know where to start. We offer treatment options that help addicts, alcoholics, and those suffering from mental health illnesses overcome their addictions and obstacles. All while they begin learning to live a self-sustained lifestyle and maintain sobriety. Our Residential Treatment Facility delivers long-term results to those seeking freedom from addiction and mental health illness through client-specific drug rehab and alcohol rehab treatment plans and dual diagnosis treatment. Our highly-rated addiction recovery and detox center is located near you, and has a program that will work best for your unique needs and goals as a patient.
I Need Help With Addiction
Why Choose Midas House Rehab Addiction Recovery Center
Midas House is Riverside County, Californias best choice in alcohol and drug addiction treatment centers, offering personalized inpatient residential treatment and drug and alcohol detox backed by evidence-based methods and therapies to give people the tools they need to break free of addictive substances and help people just like you and your loved ones live a better life.
Just a Few of the Things That Make Us Different
Feels like a home not a medical facility
Residential inpatient treatment
No more than six patients at one time
Spacious sober living and communal spaces
Not a one-size-fits-all treatment center
Individual patient attention and approach
Evidence based treatment plans
Versatile adaptive proven therapies that get long term results
Fresh, healthy, and delicious food
Meet with nutritionist, and meal planning
Licensed staff on site 24 hours a day
Activities like exercise, hiking, yoga, massage, lake activities & nature walks
Most Insurance Accepted
We know that insurance coverage can be a real source of uncertainty for people, and we want to make sure you have all the information necessary. The great news is health insurance covers the total treatment costs. Even If you don't have insurance, we offer low cash payment options for our treatment programs. We are committed to working with individuals who need treatment regardless of their financial situation.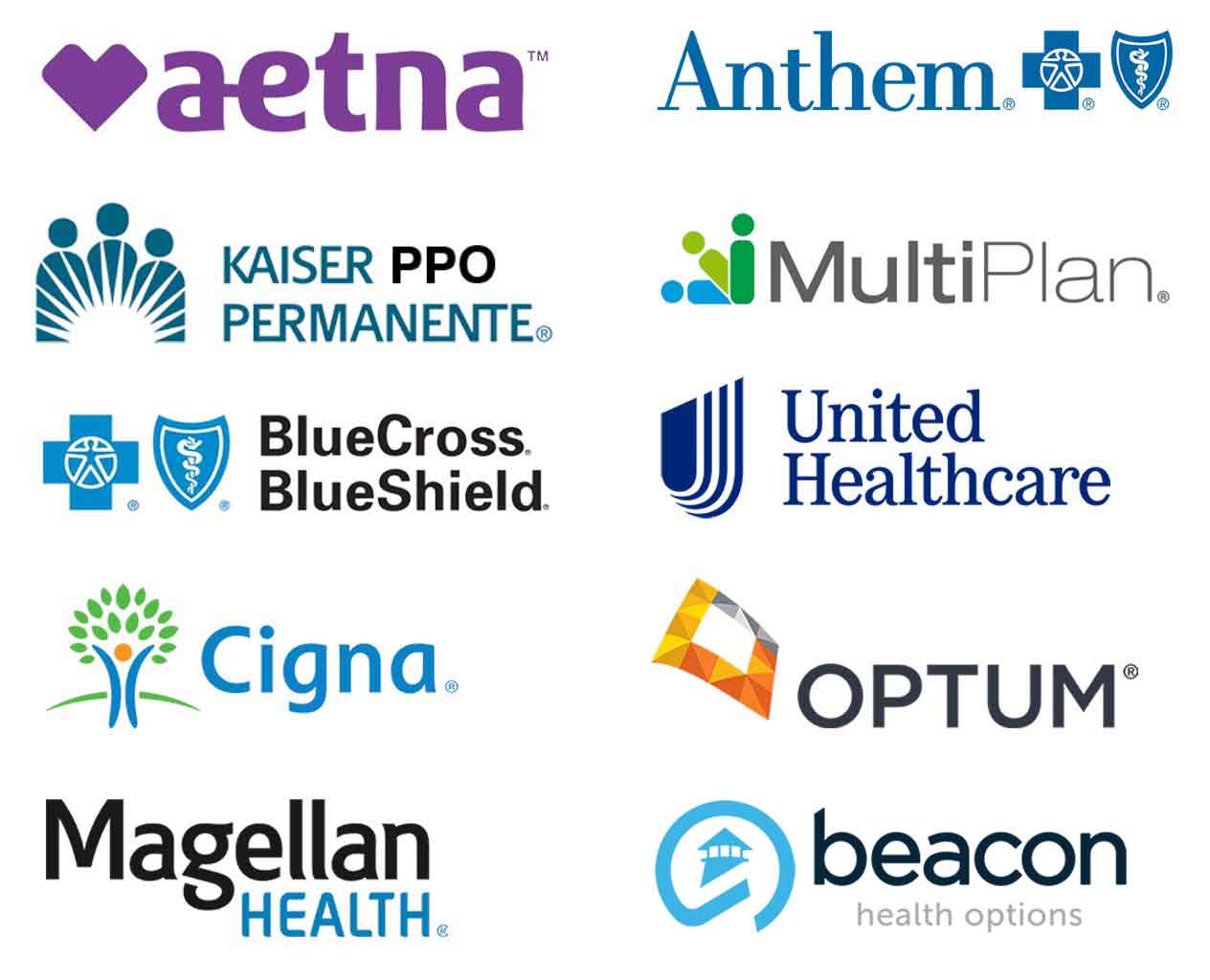 Life Changing Testimonials From Real People
As an individual with a lot of drug and alcohol and psychological problems, my anger and depression was severe, all the staff and doctors were Amazing!! I have struggled with how quickly the detox protocol can be in other places I have been and Midas Rehab truly made it comfortable and bearable. They were patient, loving and understanding of my needs, I am extremely pleased and blessed to have gotten such great care. I will never forget my experience at Midas House. If you or a loved one are having any drug addiction or behavioral health problems I highly recommend you at least give them a call.
I came to Midas to detox. Heroin detox and alcohol detox. I have been to addiction treatment multiple times. This inpatient residential facility is superior to the other facilities I have been to. They made me feel as comfortable as possible. It was refreshing because most facilities provide the same detox regiment to all clients. This rehab facility based the detox regiment on my individual needs. The program director Yolanda asked me what type of foods I like and made sure the rehabilitation facility was fully stocked with all of my favorite foods. My comfort was their priority. They provided a taper for my heroin addiction and comfort meds before I started the taper. The full staff is all compassionate and kind people. They all truly cared about my recovery. I felt blessed to have found this place.
Great facility!!! Very refreshing experience from previous treatment! Extremely friendly staff and experienced professionals that treat every one on a case by case basis and just flowing with compassion greatest change in my life by far
Our Welcoming Rehab Facilities
Midas House Rehab in Lake Elsinore, CA, nestled between Los Angeles and San Diego in Riverside County, California. Our facilities are more like a home than a medical center and offer a comfortable atmosphere and sober living space with no more than six patients at one time, which allows us to focus on your recovery. If you are trying to find a rehab center near you where the staff members truly care about you and your substance abuse recovery reach out and get help today.
If you or a loved one is ready to begin your journey towards a life of sobriety, Midas House Rehab is here to help. Our convenient location in Southern California is a beacon of hope for individuals throughout the state, including those in Los Angeles, San Diego, San Bernardino, and Riverside counties. Many have already found success with our compassionate and effective treatment programs.
At Midas House Rehab, we are passionate about creating a supportive environment where individuals can access comprehensive and integrative treatment options for substance use disorders. Our dedicated team of professionals is committed to helping each and every patient reach their full potential, and we believe that everyone deserves the chance to recover from addiction.
We welcome patients from all over the United States, as well as nearby states such as Arizona and Nevada. No matter where you are coming from, we are dedicated to providing you with the tools and resources you need to achieve a healthier, happier life. Let us help you take the first step towards a brighter future at Midas House Rehab.
Our caring team is standing by to help and answer any questions you may have about all of our therapies or our approach to addiction treatment with no judgement.
Helpful Substance Use & Addiction Articles
As a drug and alcohol counselor who has personally triumphed over addiction, I know the immense benefits that inpatient treatment can bring to the success of Alcoholics Anonymous/Narcotics Anonymous (AA/NA) programs. It is my pleasure to provide insight into...
read more